Lilly Irani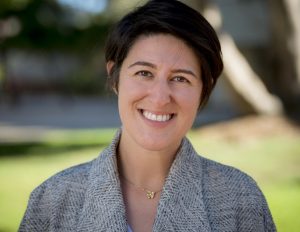 Associate Professor of Communication & Science Studies
University of California
Lilly Irani is an Associate Professor of Communication & Science Studies at the University of California, San Diego.
Her work draws on and contributes to Science and Technology Studies, Human-Computer Interaction, as well as South Asian studies. She draws on her experience as a Computer Scientist for 10 years as both as a source of research topics and as a source of insight on how technological practices are shaped by hierarchies of value, gender, race, and the cultural and economic project called "modernity". She is an ethnographer of work trained to analyze interactional, organizational, and cultural dynamics as mediated by technology. She specializes in the cultural politics of high-tech work in the context of South Asian development, as well global AI economies.
Irani is also a member of faculty at the Design Lab, Institute for Practical Ethics, the program in Critical Gender Studies, and the Halıcıoğlu Data Science Institute. Her most recent book is Chasing Innovation: Making Entrepreneurial Citizens in Modern India (Princeton University Press, 2019). She is a co-founder and maintainer of the digital labor activism tool Turkopticon. Her work has appeared in ACM SIGCHI, New Media & Society, Science, Technology & Human Values, South Atlantic Quarterly, and other publications. She holds a Ph.D. in Informatics from the University of California, Irvine.
#high-tech #workpractices #culturaldynamics  #innovationcultures
Read more about Irani's expertise and her work as a researcher on her profile and on her bio.