Social programme
Wednesday, 16 August
Reception at Turku City Hall
Note! The Reception is fully booked.
WORK2017 Conference and city of Turku cordially invite all conference participants to a Welcome Reception at the Turku City Hall.
The Representative of City of Turku: Riitta Uitto, Manager of Employment Services
Time: 18:00 – 19:30
Location: Turku City Hall
Address: Aurakatu 2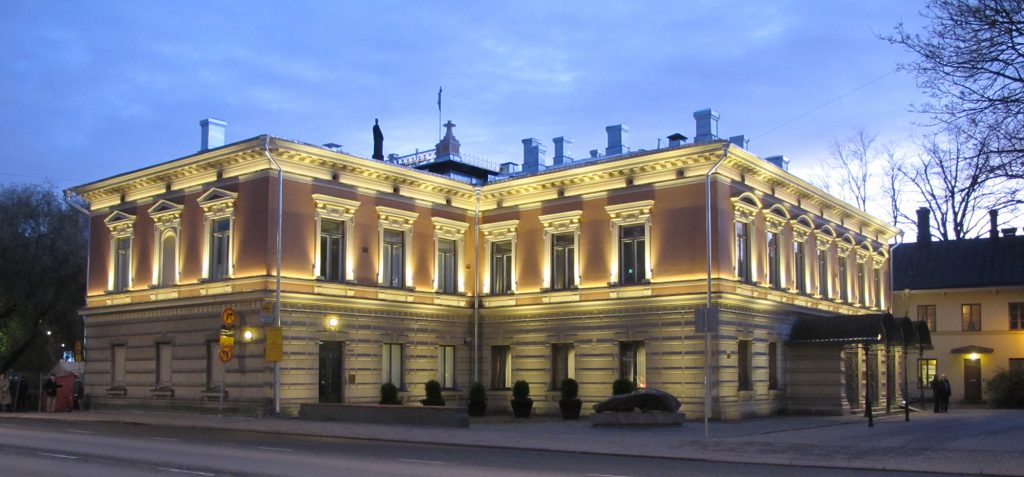 Thursday, 17 August
Dinner

Conference participants are invited to spend a memorable evening at Radisson Blu Marina Palace Hotel. Marina Palace is located right next to River Aura and its beautiful riverside scenery. During the evening guests can enjoy a delicious dinner with Finnish tastes and musical performances.  
Dinner is not included to the conference fee. If you have not yet registered for the dinner, but would like to participate, you can still register via Lyyti.

Time: 19:30 – 23:00
Dress code: smart casual
Location: Radisson Blu Marina Palace Hotel, Banquet Floor
Address: Linnankatu 32

OTHER SOCIAL EVENTS
Walking Tour
Do you want to see Turku by walking?  Join us for a walking tour on Wednesday or Thursday afternoon. During this tour you'll learn about the interesting and eventful history of the areas surrounding the Old Great Square and Turku Cathedral. The tour is ca. 2 km long. It is advisable to put your comfy shoes and weatherproof clothes on.
Date: Wednesday 16 or Thursday 17 August
Time: 15:30 – 17:00
Departure: By the stairs of Turku Cathedral (Address: Tuomiokirkonkatu 1)
The walking route may differ between tours due to the Beer Festival taking place at the Old Great Square on Thursday.
Please enroll here:
For tour on Wednesday: https://link.webropolsurveys.com/EP/F86DFA850E52F830
For tour on Thursday: https://link.webropolsurveys.com/EP/9A7CA81BA428B644
The maximum limit per tour is 25 persons. In case of cancellation, we kindly ask you to inform us via email at work2017@utu.fi or during the conference at the Registration desk.

Morning run
Do you want to see Turku by running and have a fast and fresh start to the second conference day? Join the morning run and enjoy our city on a summer morning!
Date: Thursday 17 August 2017
Time: 6:00 – 7:00
Departure: In front of Radisson Blu Marina Palace, at the riverside of the hotel next to the steel statue "Pilvet" (Address: Linnankatu 32, 20100 Turku)
For more information, please contact Pekka Stenholm, pekka.stenholm@utu.fi.