Ifeoma Ajunwa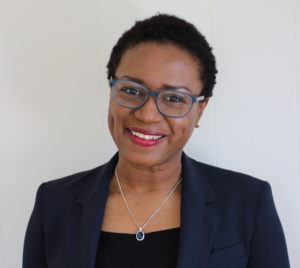 Fellow, Assistant Professor
Berkman Klein Center at Harvard, US Cornell University's Industrial and Labor Relations School (ILR), US
Biography
Dr. Ajunwa is Assistant Professor of Organizational Behavior at Cornell University's ILR School and a Faculty Associate Member at Cornell Law School. She is also a Faculty Associate at the Berman Klein Center at Harvard University. Dr. Ajunwa received her PhD from Columbia University's Sociology department with a concentration in Organizational Theory and Law and Society. The focus of her research has been on how private firms offset the risk from perceived risky employees and job applicants.
Dr. Ajunwa has published extensively in top journals and her article on worker surveillance (co-authored with Kate Crawford and Jason Schultz) was endorsed by the NY Times editorial board for its recommendations for the protection of employees' health data. Her work has also been published or cited in popular press like the Harvard Business Review, the NY Times, the Atlantic, CNN, Bloomberg, and the Verge, etc. She is recognized as an international expert on the interaction of technology and the workplace and has testified before American governmental agencies such as, the Consumer Financial Protection Bureau (CFPB) and the Equal Employment Opportunity Commission (EEOC) on the use of technology in hiring and evaluation.
Dr. Ajunwa's book, "The Quantified Worker" is forthcoming from Cambridge University Press in 2018.